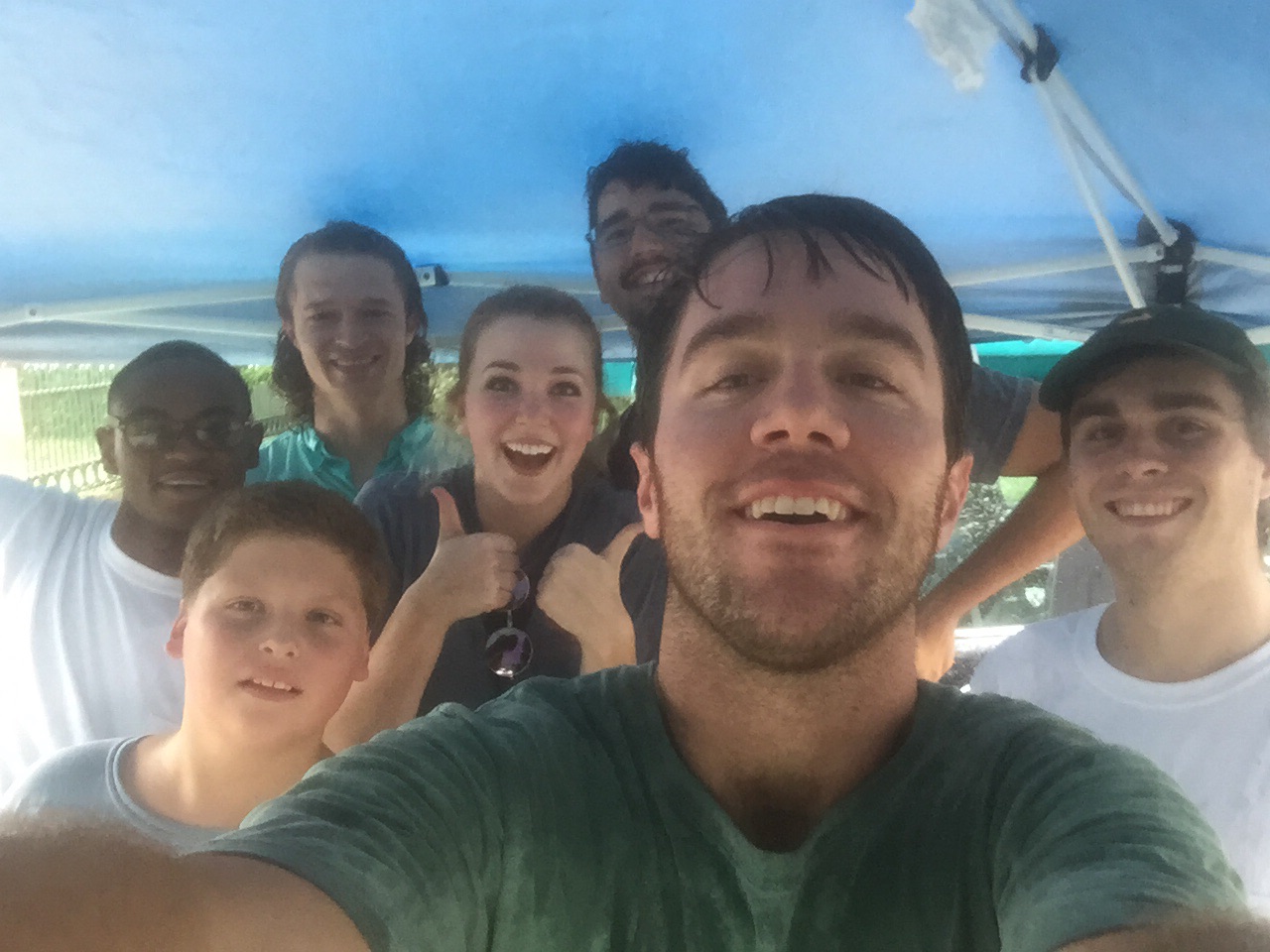 Did you know we have been fortunate enough to have EIGHT interns working for us this summer? Last week, we introduced Kelsie, Paul, Danielle, and Jack in Part 1 of this blog. This week, we are excited to introduce Bentley, Nicole, Richardson, and Payton in "Meet the Interns: Part 2."
They come from a variety of educational backgrounds ranging from legal studies and marketing to economics and environmental sciences. Each of them has used their own skills and experience to become valuable assets to the Baykeeper team this summer. We are beyond grateful for all of the time and talent they have contributed to the organization.
Bentley Baker, 24 (Policy & Legal Intern)
A Fairhope native, Bentley graduated from Fairhope High School in 2010 before receiving his undergraduate degree from Tulane University in 2014 in Legal Studies in Business. He is preparing to enter his third year at the LSU Paul M. Hebert Law Center in Baton Rouge, LA. Upon receiving his J.D., Bentley hopes to return to the Gulf Coast to pursue a career as an attorney.
He is excited to spend the summer working at Mobile Baykeeper and gain valuable experience in environmental law to better protect and preserve the natural resources so important to his home. During his time at Baykeeper, he has used the skills he has gained in law school to assist the program staff with an extensive amount of legal research and writing. He has also helped with marketing and outreach efforts for the Swim Guide app, and volunteered his time at several Baykeeper events including community cleanups, Bay Bites Food Truck Festival, and the Alabama Deep Sea Fishing Rodeo. In his free time, Bentley enjoys playing golf, fishing, and spending time at the beach. Living in both Coastal Alabama and Louisiana has made him appreciate all of the natural beauty and splendor the Gulf Coast has to offer.
Nicole Bridgewater, 22 (Volunteer & Outreach Intern)
Originally from Pinson, AL, a small town just Northeast of Birmingham, Nicole is returning for her second summer as an intern with Baykeeper. She is currently a senior at the University of South Alabama, where she is pursuing a degree in Marketing with a concentration in Business Management.
As a native of Central Alabama, one of the main reasons that led her to move to Mobile was to be closer to the beach. She was fortunate enough to learn about Baykeeper through Executive Director Casi (kc) Callaway, who encouraged her to apply for an internship position. Nicole has been responsible for facilitating the partnership between Baykeeper and Government Street Presbyterian Church by leading and organizing the Urban Mission Camp Cleanups, a series of weekly community cleanups with visiting Presbyterian Churches from around the country to raise awareness about the importance of protecting and preserving the environment. Through her internship at Baykeeper, she now has a very deep appreciation for Coastal Alabama and understands the importance of being involved in the community. She looks forward to staying in the area upon graduation.
Richardson Irvine, 20 (Development & Outreach Intern)
Richardson Irvine, a native Mobilian, has always demonstrated a deep fascination with the environment. He graduated from St. Paul's Episcopal School in 2014. He is an Economics major with minors in Mathematics and Environmental Studies at The University of the South. Richardson has the sort of adaptability that is valued in an intern - he is able to do any task. He is also full of life and brings joyousness to the office. He loves to go to the movies, especially at the Crescent Theater, and enjoys hiking as often as possible, usually at Sewanee.
As an intern at Mobile Baykeeper, he has been researching RESTORE Act claims to determine who is eligible for BP money. He has also assisted with the set up and breakdown of Bay Bites Food Truck Festival, contributed to marketing and outreach efforts for the Swim Guide app, and assisted with facilitating the Urban Mission Camp cleanups. He is a valued intern.
Payton Rogers, 24 (Program Intern)
A native of Birmingham, Payton was first introduced to sustainability at Auburn University, where he received an undergraduate degree in Environmental Design and a minor in Sustainability. Realizing the importance and need to better understand our coastal environments, he moved to Boston, MA to receive a graduate degree in Design in Sustainable Urban Environments at Northeastern University.
While attending Northeastern, he worked with The Boston Harbor Association in the spring of 2015. During this time, he worked as part of a design team to produce a sea level rise exhibition in conjunction with the Boston Living with Water international design competition. He also worked with community leaders and stakeholders in the Charlestown Navy Yard neighborhood in Charlestown, Boston, MA to develop a risk and vulnerability assessment to help engage the community in sea level rise and coastal flooding preparedness. His work throughout his degrees into how cities, communities, and people interact with our coastal environments led Payton to move back to the South and begin his career in Mobile.
As Program Intern, his extensive environmental background has been a huge asset to the Program staff this summer. He has conducted in depth research on garbage fees throughout Alabama to build a database in hopes of funding a comprehensive recycling program in Mobile. He has also assisted our Program Coordinator with monitoring stormwater runoff from construction sites in Mobile and Baldwin Counties, assisted with planing and preparation for the Grandman Triathlon and Bay Bites Food Truck Festival, and contributed to marketing and outreach efforts for the Swim Guide app.
Summer is almost over and the fall semester is quickly approaching. Are you interested in an internship opportunity with Mobile Baykeeper, or do you know someone else who might be? Click here to learn more about our internship program, or contact Operations Manager Nickelle Stoll at nstoll@mobilebaykeeper.org for more information.