With the summer humidity behind us (or so we think) and the occasional Coastal Alabama "cold" spells a few months from arriving, fall marks a sweet spot for many of us itching to get on water while the conditions are prime - warm, sunny days no longer too hot and not yet too cold. Whether you want to give back, get dirty, make a difference, play a game, multi-task, win some prizes, or simply enjoy the scenery, the next few weeks offer a handful of water activities for anyone looking to get off the couch and get outside. Pick your poison.
1. Round 'Em Up
Apple Snail Roundup - When: Saturday, October 14 from 9 a.m. to 11 a.m. - Where: Langan Park
Ever walked around the pond at Langan Park and wondered what the bright pink, bubble-gum looking figures are? Apple snail eggs! Ah, why of course. More than a decade ago, the invasive island apple snail was introduced to Langan Lake from someone's aquarium and has since spread like wildfire throughout the Lake and further down Three Mile Creek.
So what's the big deal? They reproduce very quickly and eat our native grasses. Our job is to make sure they don't spread further into the Delta, which would be a much bigger problem. If you're looking to get the kids outside, you don't mind getting a little dirty, and want to do your part to protect the Delta, come on out and see what these snails are all about. Don't forget to dress comfortably and bring a canoe or kayak if you've got one! More information here.
Plus, this year we're kicking it up a notch! Our good friends from Red Beard's Outfitters will have a table at the event and will be offering prizes for the top 3 participants who collect the most snails. Are you up for the challenge? Click here to sign up!
2. Go the Extra Mile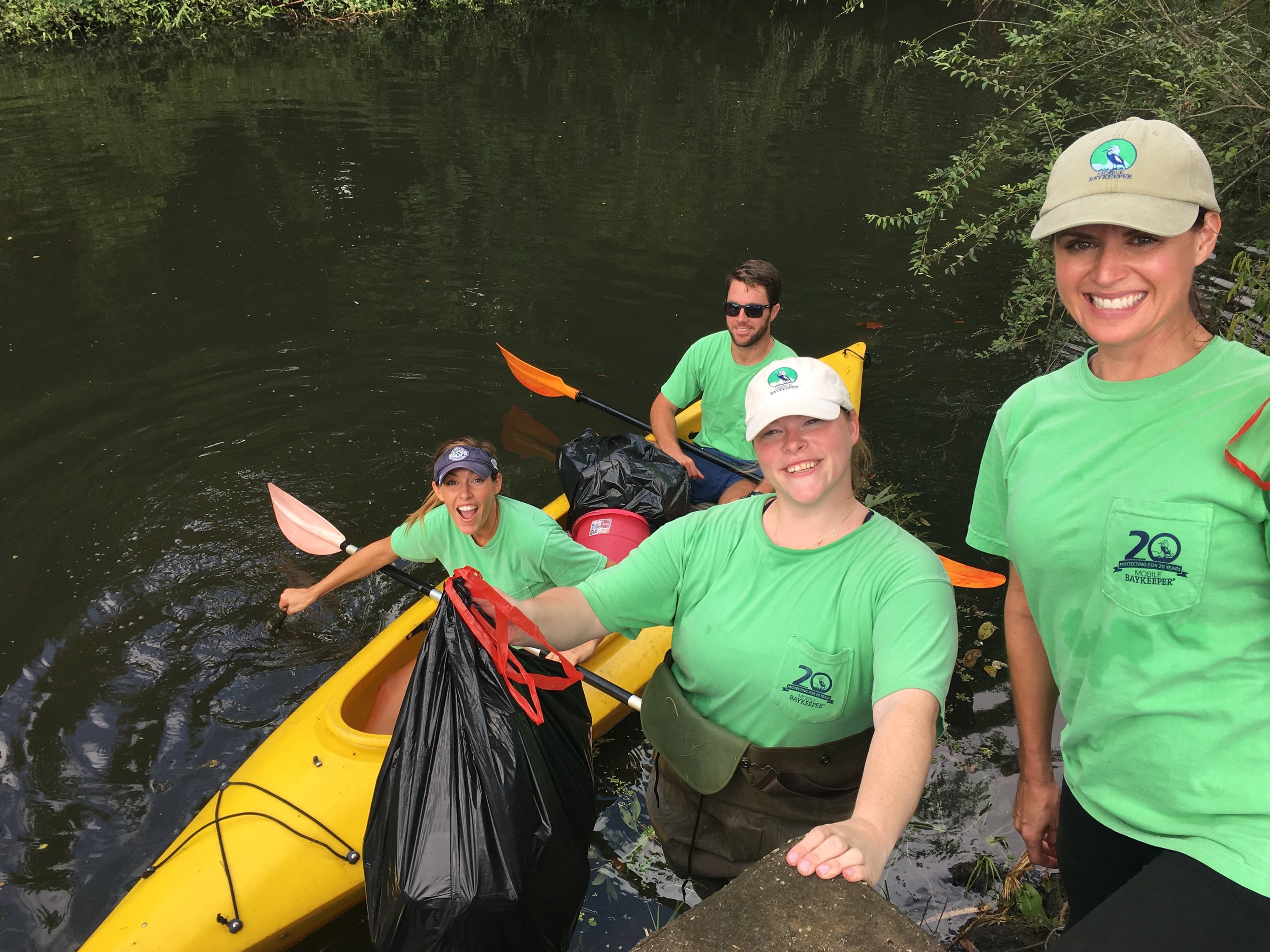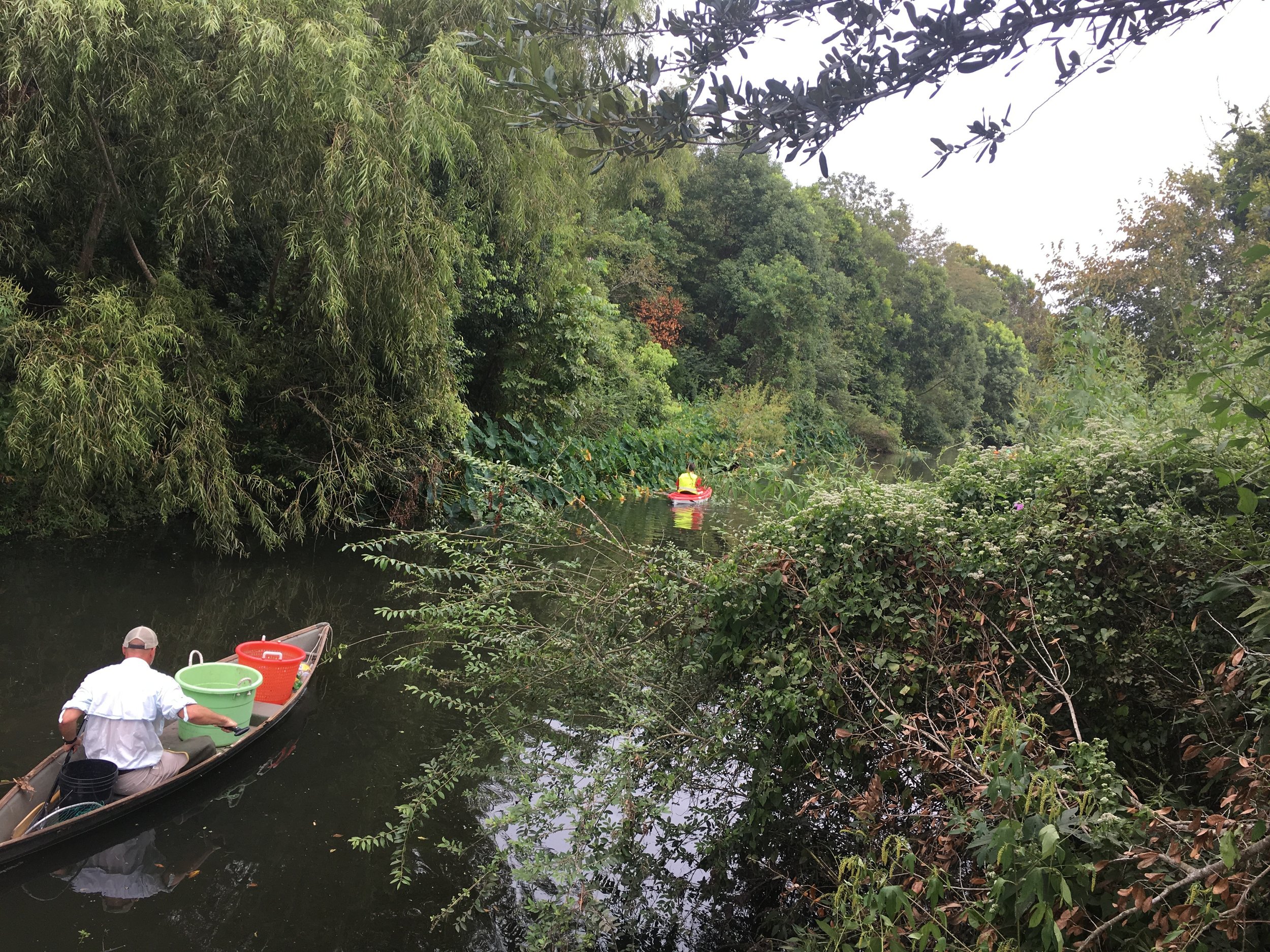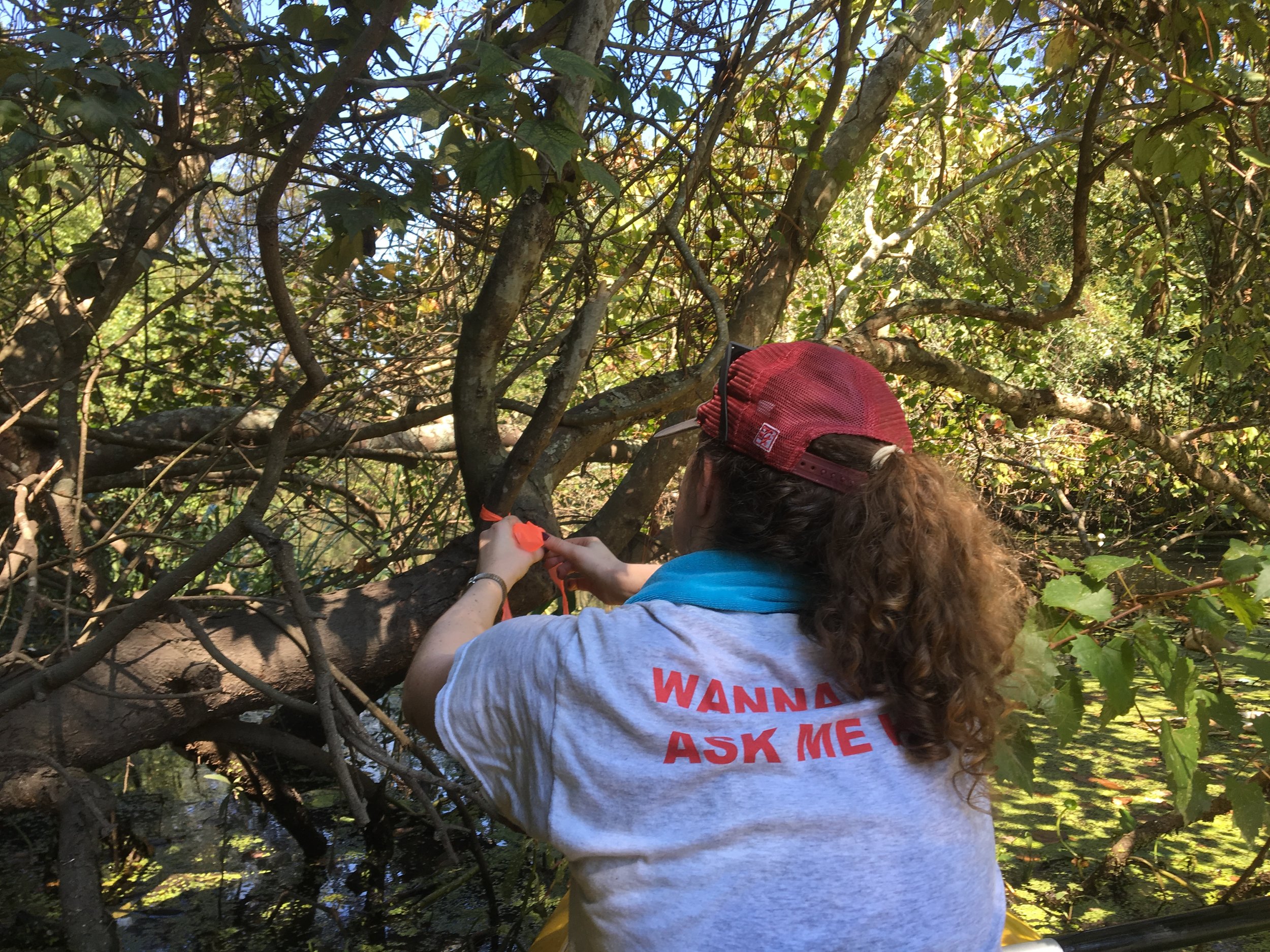 When: Saturday, October 28 from 9 a.m. to 11 a.m. Where: One Mile Creek Access Point at 498 Marion St.
We're home to miles and miles of different waterways in Coastal Alabama, many of which you've probably never heard of - like One Mile Creek. Just a few blocks away from the downtown entertainment district, this small tributary of Three Mile Creek bears the brunt of a significant amount of Mardi Gras litter that flows through the storm drains and pollutes the creek. We're going to change that - thanks to a $56,000 grant from NOAA to help Mobile "Move Toward a Litter-Free Mardi Gras".
This event officially kicks off the two-year project and we'll need all hands on deck, but be forewarned, this isn't your average cleanup. We'll be deep in the trenches of One Mile Creek removing anything from TVs and shopping carts to car tires and mardi gras beads. After all, you never know what you may find on One Mile Creek (see above). If you want to do your part, lace up those boots, hop in a kayak and come help us restore one of our city's most historic waterways.
Need to borrow a canoe or kayak? Sign up here so we know how many we'll need to bring! Contact Jamie Bullock at jbullock@mobilebaykeeper.org for more information.
3. Follow the Clues.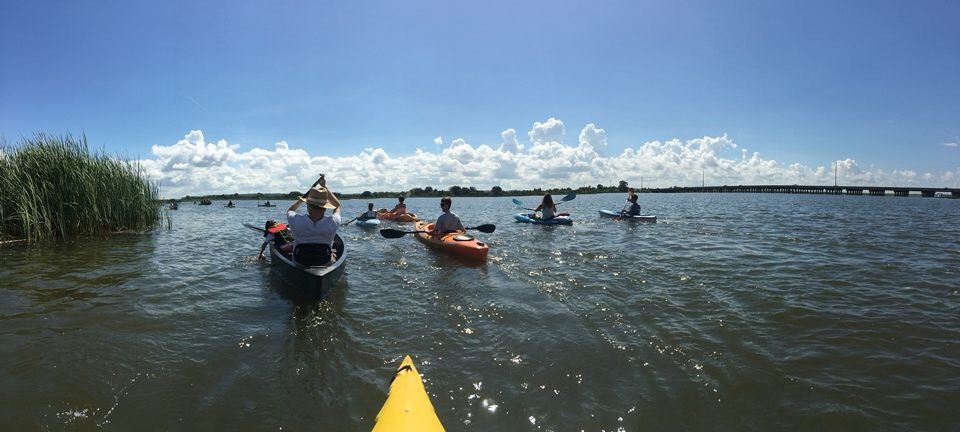 Poker Paddle on the Delta - When: Saturday, November 4 from 10 a.m. to 1 p.m. - Where: 5 Rivers Delta Resource Center (Bartram Landing). Reserve Your Spot Here Today!
There's nothing quite like a fall morning on the Delta. If you don't want to get dirty, you're still up for an adventure, and you're an expert multi-tasker, the Poker Paddle with WildNative Delta Safaris might just be your best bet (no pun intended). Put your paddling and mapping skills to the test as you follow maps to designated points and collect as many cards in sealed envelopes as you can before the beat of the buzzer. Best poker hands get trophies! After the paddle, you'll have the chance to win even more prizes from different items at the raffle. Best of all, a portion of the proceeds benefits our work for clean water so we can always enjoy mornings like this on the Delta.
Registration: $35/boat. Canoe and kayak rentals are available or you can bring your own. Registration includes a T-shirt and entry to raffle prizes. Click here to reserve your spot today!
Questions? visit mobilebaykeeper.org/upcoming-events or give us a call at the office at 251-433-4229.