This summer, we're thrilled to have SEVEN interns on the Baykeeper Team. Four of them serve as Program Interns, and either specialize in the Patrol & Monitoring or Policy & Legal focus areas.
Some of them spend most of their time out in the field testing the water quality status of local rivers and creeks, while others spend more time in the "Program Cave" writing comment letters. They've been huge assets to the team so far and we're glad to have them on board. Welcome Kyle, Ellie, Norman, and Ryan!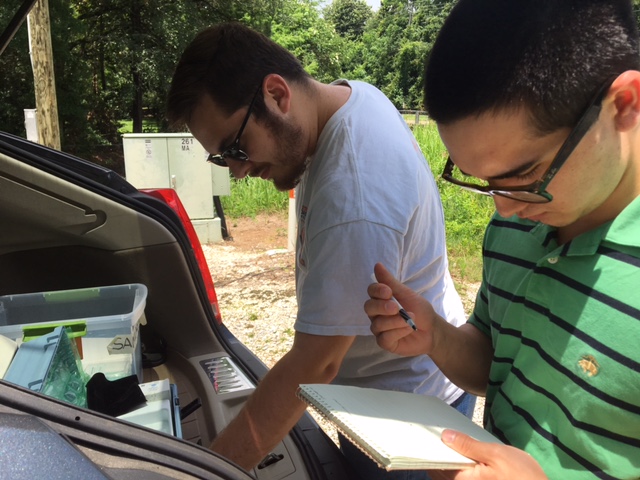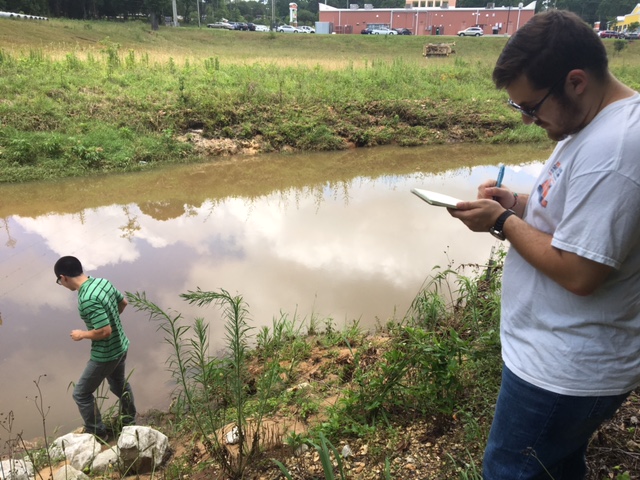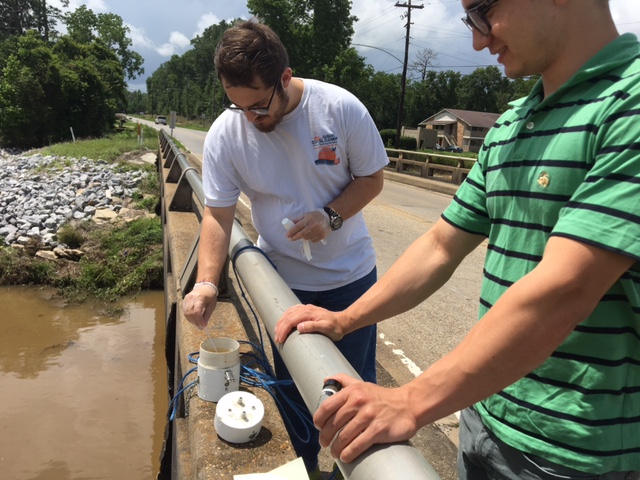 Kyle Halstead, Patrol & Monitoring Intern
Hometown: Knoxville, TN
Education: Recent graduate of Spring Hill College with a B.S. in Biology (concentration in Marine/Organismal Biology) and a minor in Biochemistry.
What's next? I will begin pursuing a M.S. in Marine Science with Dr. Ron Kiene at the University of South Alabama beginning next month.
Dream career: Marine Behavioral Ecologist focusing on how changes in the chemical composition of the water affect behavior of marine invertebrates and vertebrates.
Why you do what you do: I fell in love with the ocean after visiting beaches as a kid because it was so interesting and different from the creeks back home. My mother also studied marine biology in college and her stories of dive trips and times out in the field really inspired me to pursue this field.
Favorite downtown restaurant: LODA Biergarten
Guilty pleasure: Singing in the shower at the top of my lungs
Fears: Clowns, Puppets, and Eels
Why you wanted to intern at Mobile Baykeeper: I had been exposed to Baykeeper through their numerous visits to Spring Hill's campus as well as attending the 2017 Sustainability Summit. I wanted to do something that would give me real field work experience and feel like I was making an impact on the community.
Ellie Mallon, Patrol & Monitoring Intern
Hometown: I grew up in a small town in Indiana but now call Colorado home when I am not in the beautiful Mobile area.
Dream job: Marine Ecologist with an environmental focus
What got you interested in Marine Biology? - I helped rescue a sea turtle when I was 13 (cheesy I know) and ever since then I have been very passionate about marine ecosystems and trying to be a part of the solution to many important issues the ocean and bays face.
Hobbies: Anything that gets me outside but particularly rock climbing, triathlons, and backpacking. I also really enjoy gardening.
Fears: Bugs with an unnatural amount of legs!
Guilty Pleasures: Eating way too many tacos
Why did you want to intern at Baykeeper? I wanted to be an intern because I thought it would be a great opportunity to help make a difference in the place I have called home for the past few years. I also thought it would be a great learning experience of applying everything I had been learning in the classroom to real world scenarios.
Norman Metz, Patrol & Monitoring Intern
Hometown: Dothan, Al
Education: Senior at The University of South Alabama majoring in Business Management concentrating in Entrepreneurship
Hobbies: Climbing, Camping, and Hanging with friends
Nicknames: Norm, Stormin Norman
Favorite Movies: Clerks and Dark Knight Trilogy
Guilty Pleasure: Goldfish
Biggest Fear: Snakes
Favorite place to visit: Chattanooga, Tn
Why did you want to intern at Baykeeper? Since moving to Mobile, I have spent a good amount of time on the water in some fashion - kayaking in the rivers and creeks or hanging out on the beach at Dauphin Island. When I saw the opportunity to intern with Mobile Baykeeper, I felt like it was my time to get involved and protect our local waterways.
Name: Ryan Prater
Hometown: Pensacola, FL
Education: A rising senior at the University of South Alabama majoring in Political Science and minoring in Communications.
Hobbies: I enjoy writing and playing music, singing at open mic nights, organizing events for USA Spectrum, and petting my cat Miss Jackson.
Nicknames: Rhino, Ry, Rye Bread
Guilty pleasure: Fruity Health Drinks
Biggest fear: Waterslides
Favorite place you have ever visited: New York City
Favorite movie: Kinky Boots
Three words to describe yourself: Responsible, Confident, Ambitious
Why did you want to intern at Baykeeper? I am hoping to pursue a career in non-profit work for social justice after law school, so this was a wonderful opportunity for me to enhance my skills and gain experience doing something I love. The environment is incredibly important to me and I feel it is my duty to help protect it in any way I can.
Are you interested in an internship opportunity with Mobile Baykeeper? Click here to learn more about different types of internships offered or contact Jamie Bullock at jbullock@mobilebaykeeper.org for more information.