Our Board of Directors
Our board members are business and community leaders whose investment in Mobile Baykeeper goes beyond attending meetings and making donations. They connect the community to our mission by advocating for Mobile Baykeeper in their daily lives. In every community member they see someone who needs and deserves a swimmable, fishable Mobile Bay. To get involved, please email Casi Callaway at callaway@mobilebaykeeper.org or call 251-433-4229.
Board President
Sumpter is an attorney in Mobile practicing in the areas of tax and estate planning, healthcare, and general business transactions at Phelps Dunbar, LLP. He is a native of Greenville, Alabama, studied economics at Ole Miss, obtained a law degree from the University of Alabama Law School, and obtained an LL.M. in Taxation from Georgetown University Law School. Sumpter has a wonderful wife, Dr. Alinda Guynes McGowin, and three small children. He is a mediocre but dedicated fisherman whose best days are spent with his son exploring the rivers, bays, and bayous surrounding Mobile – killing bait and learning lessons the hard way.
Vice President
Steve is a Project Director with Hargrove Engineers + Constructors. He grew up in Fairhope and holds BS in Civil Engineering from The University of South Alabama. Steve is a Professional Engineer and a LEED Accredited Professional in Building Design and Construction. Steve is an active sailor and a past Commodore of the Fairhope Yacht Club. Steve has also volunteered with the Coastal Conservation Association (CCA), the U.S. Green Building Council, the City of Fairhope's Industrial Development Board, and has served on the boards of the Fairhope Yacht Club and the Fairhope United Methodist Church. Steve and his wife Susan reside in Fairhope.
Treasurer
Cullan is a Trust Advisor at Regions Bank. Prior to joining Regions, he was an attorney in private practice. Cullan is a graduate of the University of Alabama School of Law and Auburn University. In addition to his service with Baykeeper, he serves on the boards of the Estate Planning Council of Mobile and the Mobile Botanical Gardens. He is also on the advisory board of the Alabama Coastal Foundation. He is past president of the Mobile West Rotary Club, founded the largest charitable farmers' market in Mobile, and formerly served as Chairman of the Staff Parish Relations Committee at Christ United Methodist Church. Cullan and his wife, Nicolette, are natives of Mobile and have three sons. They enjoy cycling, sailing, and oystering---Cullan is the founder of the second-oldest off-bottom commercial oyster farm in Alabama, The Mobile Oyster Company.
Lyndsey was born and raised in Montgomery, but has called the Gulf Coast home for the past five years. She has a undergraduate degree from the University of Alabama and currently works as a manager for Wilkins Miller Certified Public Accountants and Advisors. In her spare time, she enjoys spending time outdoors with her husband, Will, two children, Margaret and William, and dog, Layla. She also enjoys live music, podcasts, and traveling to the Pacific Northwest.
Dr. William Dumas is a retired radiologist in Mobile, AL with over 43 years of experience in the field of medicine. He graduated from University of South Alabama Medical School in their first class. He was affiliated with Mobile Infirmary Medical Center and its many facilities.
Jep is a native Mobilian who returned after studying at the University of Alabama. After obtaining his degree in accounting, he began his career and became a certified public accountant. Once licensed, Jep switched his focus toward private accounting; first with a local offshore supply and marine construction company, and he is now with Mobile-based healthcare software company CPSI. When not working, Jep enjoys the year-round Carnival atmosphere of the City of Mobile, as well as the bounty of outdoor activities the greater Mobile Bay area offers. He and his wife Corinna reside in Midtown with their dog, Chili.
Brent is a native of Mobile and a graduate of UMS-Wright and the University of Alabama. He currently serves as the Vice President of Keith Air Conditioning and is actively involved in Ducks Unlimited. In his free time, Brent enjoys spending time with his wife Julie and their son, Hawkins. He also enjoys spending time in the outdoors hunting and fishing.
A native of Mobile, Ray is the retired Senior Vice-President of Sales Operations for Coca-Cola Bottling Company Consolidated. He now owns and operates Servpro of Southwest Mobile. He graduated with a Bachelor of Science in Marketing and Advertising from the University of Southern Mississippi. He also completed Executive Programs at Harvard and the Kellogg School of Business at Northwestern University. Ray is a member of St. Phillip Neri Church. He serves on the Board of Trustees for Bellingrath Home and Gardens and works with the American Cancer Society. He resides on Fowl River in South Mobile County with his wife Jacque.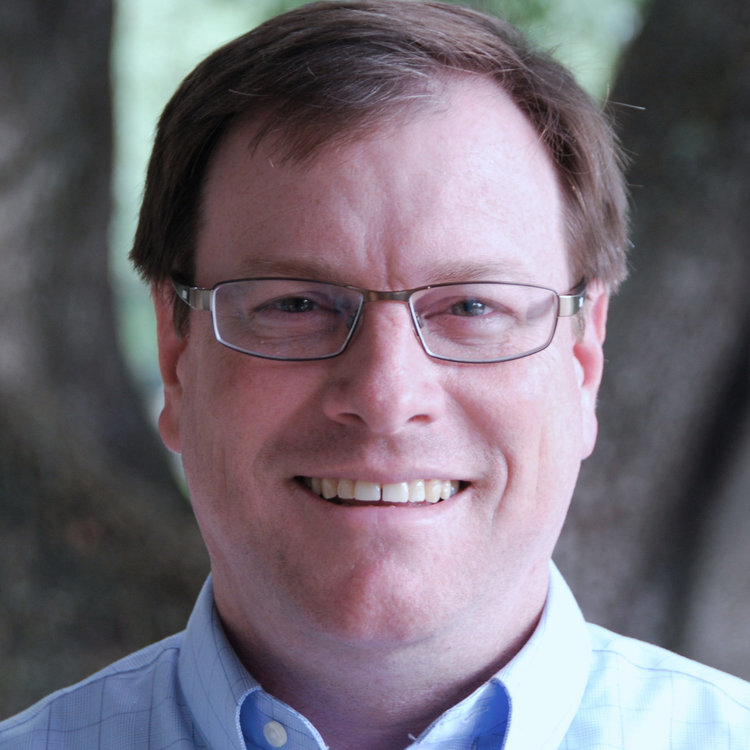 Benson serves as Controller at White-Spunner Investments, LLC. He previously served as the President of Mobile Baykeeper's Board of Directors. He is also a member of the American Institute of Certified Public Accountants, the Alabama Society of Certified Public Accountants and the Vice President of the St. Ignatius School Advisory Board. He resides in Mobile with his wife and three children.
Bryan is the Managing Partner for Synergy Financial Solutions. He graduated from Auburn University in 1988 and received his Master's Degree from the University of South Alabama in 1991. In addition to as a board member and past President, Bryan is also a member of the Coastal Conservation Association (CCA) and the Mobile Touchdown Club. He lives in Mobile with his wife and two children.
As a Mobile native, Jay grew up enjoying the waters of Mobile Bay and the surrounding waterways. The water has always been home to him. Working in the construction management industry, Jay has traveled for various projects in the last 5 years. Jay now works as a Project Management Consultant working to create more efficient spending practices in the construction industry. He is committed to educating the community about clean water and preserving the Mobile Bay Watershed. Jay and his wife Laura settled on Fowl River in 2018 with their son Jameson and soon expecting Sarah Blake.
Debbie White Quinn and her husband, Michael, grew up in Fairhope boating, sailing and fishing on Mobile Bay. They raised their two sons in Fairhope with the same outdoors activities. Debbie is a graduate of the University of South Alabama and a Registered Nurse. She worked as an Operating Nurse for 10 years when she decided to follow in her father's footsteps to become a member of the Fairhope City Council. Debbie served for 16 years and 5 years prior to that on the Fairhope Planning Commission. She held chairmanships statewide and nationally as an elected official and now serves as the Past Chairman of the Alabama Trails Commission, Governmental Liaison with the Alabama Trails Foundation, a member of the Alabama Recreational Trails Advisory Board, member of the Weeks Bay Advisory Board, Fairhope Library Foundation, Past Chairman of the Thomas Hospital Foundation and Eastern Shore Junior Auxiliary. Their two sons are married and are both active duty military.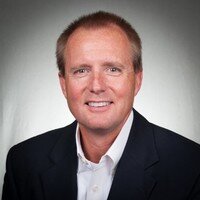 Scott Schneider is Executive Vice President at CPSI, where he has worked since 1983, when he was its eleventh employee. Today CPSI is a publicly traded company with over 2,000 employees. He is also Chairman of the Board of Directors for the Commonwell Health Alliance and also holds a position on the Industrial Development Board for the City of Daphne. He previously served as Vice President to the Mobile Baykeeper Board of Directors. He lives in Daphne on Mobile Bay with his wife Betsy and two labs; their four children are all grown "and off the payroll!" He loves kayaking, paddleboarding, and fishing along with bowhunting.
Sam is the President and CEO of Logical Computer Solutions, Inc., a technology company providing solutions, service and consulting throughout the Gulf Coast region. Mr. St. John graduated from the University of Alabama with a Bachelors degree in Chemical Engineering. Mr. St. John and his wife Linda have a house on Fowl River and they are active in managing and monitoring the Osprey population, storm water and water quality issues there. Mr. St. John is also actively involved in various organizations in the community such as Muddy Water Watch, Coastal Conservation Association, Fowl River Area Civic Association, Mobile Area Chamber of Commerce, Gulf Coast Technology Council, and the Alabama Coastal Foundation where he serves on the Board.
Jasmine was born in Philadelphia, Pennsylvania, but due to growing up in a military family, traveled around a bit before they landed in Tallahassee, Florida, where she was raised. She received her undergraduate degree in Civil Engineering from Florida State University and comes to Mobile after a brief stint in Colorado with her current company, Stantec. She relocated to Mobile with her husband Javon to assist the City of Mobile with the Capital Improvement Program where she currently serves as a Project Controls Consultant. Since relocating to Mobile, Jasmine has been able to rapidly get involved with various opportunities the City has to offer including participating in the Mobile Citizen's Police Academy, the Mobile Fire and Rescue Citizens Academy, and being a member of the FBI Mobile Citizens Academy Alumni Chapter. In her free time, she enjoys spending time with her husband and their dog Prince, playing soccer, and staying involved with many other community engagement activities.
With a 17-year background in the banking industry, Lee joined Trustmark Bank in 2016 as a commercial lender, focusing on public finance, healthcare, manufacturing, and commercial real estate lending. An active leader, Lee serves in leadership roles with various local organizations, including: M.S. Leadership of Greater Mobile, Fuse Project, Thomas Hospital Future Founders, Eastern Shore Sertoma Club, and the Development Board for the City of Fairhope. Lee is a graduate of the University of Alabama, LSU Graduate School of Banking, Leadership Baldwin, and Alabama Leadership Initiative. He resides in Fairhope with his wife and two children. In his free time, he enjoys playing golf, traveling, and spending time in the outdoors.