Young Advisory Council
The Young Advisory Council (YAC) of Mobile Baykeeper consists of young professionals in Mobile and Baldwin counties who share a vested interest in achieving our mission to provide citizens a means to protect the beauty, health, and heritage of the Mobile Bay Watershed and our coastal communities. Members of the YAC volunteer their time, talents, and treasure by participating in a variety of community outreach events throughout the year, planning and preparing the Bay Bites Food Truck Festival, hosting Meet & Greets, and much more. To get involved, please email Casi Callaway at callaway@mobilebaykeeper.org or call 251-433-4229.
Jep is a native Mobilian who returned after studying at the University of Alabama. After obtaining his degree in accounting, he began his career and became a certified public accountant. Once licensed, Jep switched his focus toward private accounting; first with a local offshore supply and marine construction company, and he is now with Mobile-based healthcare software company CPSI. When not working, Jep enjoys the year-round Carnival atmosphere of the City of Mobile, as well as the bounty of outdoor activities the greater Mobile Bay area offers. He and his wife Corinna reside in Midtown with their dog, Chili.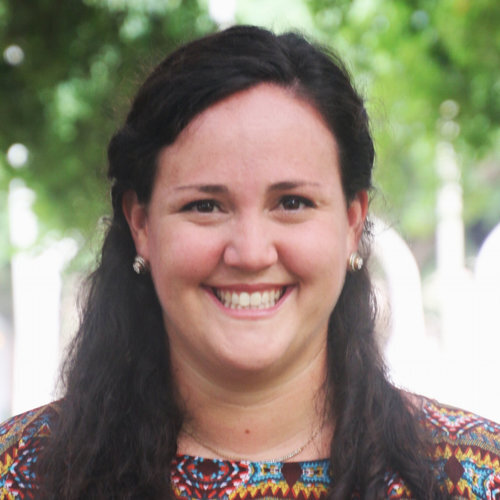 A Mobile native, Laura graduated from St. Paul's Episcopal School in 2007 before receiving her undergraduate degree from the University of Alabama. She currently works for the Mobile County Public School System as a fourth grade teacher at Castlen Elementary School. In her free time, Laura enjoys spending time with her nieces Penny and Charlotte. She also enjoys running, spending time at Dauphin Island, and serves as an active volunteer for the St. Mary's Home.
Chesley Allegri serves as a Financial Advisor and Certified Investment Management Analyst with the Radcliff-Schatzman Group at Morgan Stanley. After growing up in Fairhope, Alabama, Chesley obtained a Bachelor's Degree in Finance and Economics from Auburn University. She has worked in the financial services industry for over 11 years. In her free time Chesley enjoys reading, yoga, fishing, paddling, and gardening. She currently resides on Fly Creek with her yellow lab, Rudder.
A proud Mobile native, Renita graduated from John L. LeFlore High School and received her undergraduate degree from Jackson State University in Jackson, Mississippi. She currently works as a Paralegal for Cunningham Bounds, LLC. Renita is actively involved in the Junior League of Mobile and is a member of Connect Mobile's 2017 leadership class. In her spare time, Renita enjoys traveling, listening to live music and spending time with family.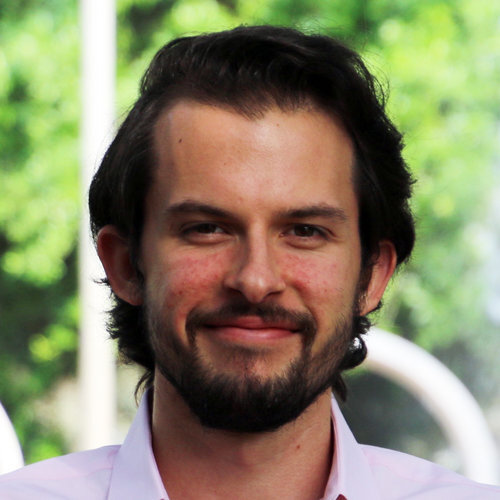 John is a lifelong Mobilian who is a graduate from St. Paul's Episcopal School. He is currently finishing up a Mechanical Engineering degree at the University of South Alabama. John works at American Tank & Vessel, Inc. in estimating and sales. In his free time, he enjoys working on engines, sailing, biking, all things Mardi Gras, and helping his family restore and preserve historic homes in Mobile.
Reggie is a proud native of the Port City. A graduate of both Murphy High School and Alabama A&M University, Reggie is currently pursuing a Master's of Education in Curriculum & Instruction from Concordia University-Portland. In 2012, Reggie founded "Success 4 the Future" Charity Foundation with the mission to ensure that at-risk kids steer clear of pathways that lead towards delinquency, social dependency, and incarceration. Success 4 the Future's primary operations are in the 'Fuse Factory' downtown. Reggie enjoys golf and plays the trumpet and piano. Reggie is a member of Omega Psi Phi Fraternity, Inc.; District 2 Representative to the City of Mobile Human Relations Commission; and a Sunday School teacher at Yorktown Missionary Baptist Church, in AfricaTown, USA.
Elizabeth is a native Mobilian and graduated from Murphy High School in 2007. She initially served on the Development Committee for Baykeeper before transitioning to the Leadership Committee of the Young Advisory Council. She currently serves as the Administrative Coordinator at United Way of Southwest Alabama. She is an active volunteer at St. Mary's home, and enjoys hot yoga, listening to music, and spending time outdoors and at the beach with her husband Seth and their lab.
George was born and raised in Midtown Mobile and graduated from UMS-Wright before receiving a degree from The University of the South in Sewanee, Tennessee. He is a Producer with Lyon Fry Cadden Insurance Agency and provides personal and commercial insurance throughout the region. George is involved in the Senior Bowl Committee, the Port of Mobile Propeller Club, and he is a member of Government Street Presbyterian Church. George enjoys hunting, fishing, and spending time with his family in Gulf Shores and Point Clear.
Michael Piecuch is the founder of Mobile Bay Boatworks and a local real estate investor. He grew up in Mobile, attended McGill Toolen Highschool and went on to serve 10 years in the U.S. Navy as a Deep Sea Diver. Upon receiving an Honorable Discharge he attended the Northwest School of Wooden Boatbuilding, majoring in Contemporary Construction and earning his associates in Occupational Woodworking. His passions include sailing, planting trees, bird watching and spending time with his wife Kari and their two dogs Shipmate and Marbles.
Benton, a Mobile native, graduated from McGill-Toolen Catholic High School in 2008 before receiving a degree in Business Administration from The University of Alabama. He is a Financial Advisor with Merrill Lynch and provides investment advice to high net-worth professionals and executives throughout the Southeast and beyond. Benton is actively involved with the Young Advisory Group at Providence Hospital and enjoys spending time with his family and friends.
Charles was born and raised in Mobile and is a proud graduate of St. Paul's Episcopal School. He graduated from The University of Mississippi with a degree in Geological Engineering. Currently he is an Associate Engineer for Thompson Engineering's Geotechnical department. In his spare time, Charles enjoys spending time with his wife Rebecca and their son, David. He also enjoys hunting, fishing, the beach and anything outdoors.
Sam was raised in Opelika, Alabama but has called the Mobile Bay area home for the past 10 years. Sam graduated from the University of Alabama and received his law degree from Cumberland School of Law. He practices with Ryan & Wilkes, PC, handling storm water runoff litigation and an array of other civil matters. When not working, Sam enjoys playing music, fishing, diving, kayaking, and writing. His short fiction has placed in several writing competitions and has been nominated for a Pushcart Prize. Sam and his wife, Libba, reside in Fairhope with their two young boys and lazy wiener dog, Gus.